Home
We welcome your views and comments and you can tell us about your Forthcoming Events.  Just use the "Add a Post"  feature at the bottom of the left hand column. There's no need to register.   Post are moderated by the editor, so there will be a slight delay before they appear publicly.
Important information for men over 50
Click the link to find out more.  You'll be glad you did.
Confirmation Classes
Confirmation classes begin in September for anyone wishing to be confirmed.  Please contact Veronica direct if you'd like to join in …. it's not too late.
George Formby Night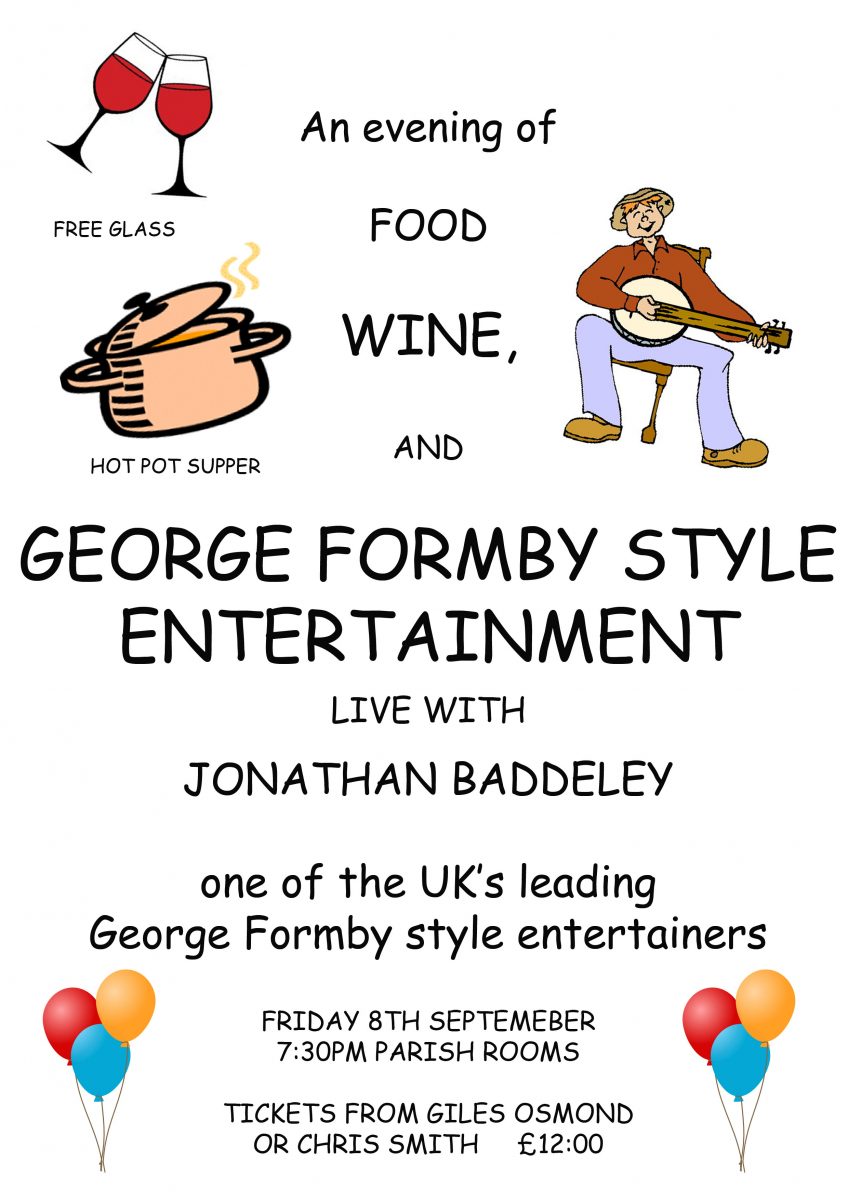 About our Parishes
The United Benefice consists of four churches in three parishes.
The churches are: St Michael's beside The Mere in the parish of Marbury; St Chad's in the parish of Tushingham; Old St Chad's in the middle of a field in the parish of Tushingham.  It has no road access and no electricity supply, so it's only suitable for summer services; and St. Mary's, painted white and surrounded by daffodils in the parish of Whitewell.
We have a "Curate-in-Charge", Veronica Green. Veronica has that wonderful knack with people of making everyone feel special. Since she arrived here in November 2015, the congregations in all three parishes have grown strongly and continue to grow.
6946total visits,14visits today