Vicar's Letters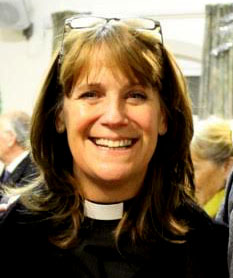 Parish News Letter – June 2109
This September, God willing, Nigel and I are looking forward to becoming Grandparents! And we can't wait…
Will it a boy or a girl and what name will Camy and James finally decide on…it's an exciting time for the whole family…
When we are born into this world gasping for that first breath, none of us know exactly what we are supposed to do with our lives. We depend on our parents care and love to guide us and teach us as we make our first steps, then our second and third…
Then others may begin to play a part in our decision making teachers, friends, Ministers…
Our lives begin to be shaped by our experiences and those who influence and inspire us…
So where are you heading..?
God the Father spoke His words through the Prophet Jeremiah as he called out to those who found themselves in exile…'I know the plans I have for you' he told them…'plans to prosper you and not to harm you, plans to give you hope and a future'.
God is a gracious parent who longs to share His plans with us all…
No matter where are you are at this moment, if you haven't found God's plan for your life perhaps now is the time to stop what you're doing and look for it!
There is nothing in your past that He can't use. Maybe you've veered off course; we all have at one time or another. Read the stories of those God used and you'll discover that 'wrecking things' isn't unusual. It's actually part of the learning curve.
When God puts your life on track, He begins by giving you a sense of hope. Only God-given hope will sustain us when we go through tough times.
Perhaps you're wondering 'am I ever going to be where I'm supposed to be?'
If that's how you feel today, remember the words spoken by Jeremiah on God's behalf; to a group of people who had spent 70 years in Babylonian slavery as a result of doing things the wrong way. 'I know what I'm doing, I've planned it all out, plans to take care of you, not abandon you, plans to give you the future you hope for'.
God's plans for His people are always pregnant with grace and love…
As ever…
Veronica. x
3964total visits,2visits today