Vicar's Letters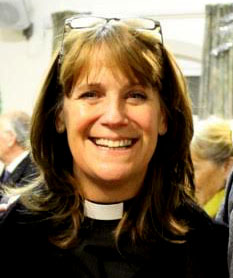 May 2018 Parish Newsletter
Building a 'Welcome and Generous' community….
Hi All
Over the last couple of years since I've been with you all I've watched the regeneration of a treasured building here in the village of Marbury…
No not the Church – The Pub!
I joked at The Swan's opening the other evening that Mr Brunning had achieved in one night what I have been trying to achieve in two years – that of bringing the community together…
Building something that will be treasured, serve its purpose and last requires time and effort and all who live in this community have seen, heard and felt the impact of the builders, their transport, machinery and tools as their hard work and skills transformed the unwanted and rejected building before our eyes…
When it comes to building and transformation no one knows better than Jesus the full potential that lies ahead…and I'm not talking public houses anymore – I'm talking Kingdom…God's Kingdom.
Since the first followers of Jesus met in the Upper Room following his resurrection they were filled with the same love and compassion He had shown to so many, they were compelled to go out and build a new community through that same love and the church was born…sadly, over time parts of the church have become inward looking rather than outward and upward but God's purpose and mission doesn't stop because some of us are leading it down the wrong path…God draws the workers together equipping them with the necessary tools and the building continues…
The rural church is in decline so the statistics say but I disagree – where there is life there is hope, where there is passion and vision there is determination leading not just buildings to be transformed but people's hearts, minds and lives…
And it all begins with us being a 'Welcoming and Generous' community…
Yours as ever….
Rev Veronica x
2391total visits,2visits today