Vicar's Letters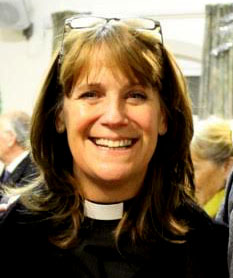 February Newsletter 2019
In January we celebrated Plough Sunday, at St. Michael's Church, Marbury, a traditional service of thanksgiving where the Plough is blessed for the work it will do in the coming year…of course ploughs don't operate on their own (yet) so, we bless our Farmers too!
But what about Farmers in other countries? The month of February annually marks Fairtrade Fortnight a time where Fairtrade achievements are celebrated…and this year the focus will be on Cocoa Farmers. This iconic Fairtrade product has seen prices crash to crisis levels in the last few years, particularly in West Africa where most of the world's cocoa is grown. The situation highlights in stark terms the scandal of unfair trade and we have a choice about whether we make a stand against this or not!
Many Farmers, both men and women, are underpaid and exploited. They cannot earn enough money for the basic things many of us take for granted, including food, education and housing, because they don't earn a living wage…
It's even worse for the women who work in the fields and in the home. Despite their hard work they're often overlooked and under-represented, and usually see even less of the money from their crop. They deserve more…
So, the voices and stories of Farmers are at the heart of this year's Fairtrade Fortnight. Will you join our efforts this year to become consumers of Fairtrade products?  Our three churches will be leading the way as we switch to using Fairtrade Tea and Coffee (and Cocoa, for our StoryTime Service at Marbury)!
It could make such a difference to those who suffer such injustice…  For ideas on how to get involved download the guide from www.fairtrade.org.uk
Jeremiah 22:13 "Woe to him who builds his house by unrighteousness, and his upper rooms by injustice, who makes his neighbour serve him for nothing and does not give him his wages."
Veronica. x
3161total visits,1visits today