Vicar's Letters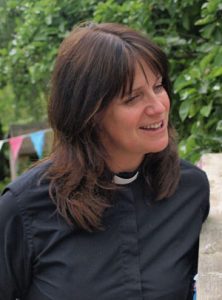 Parish Newsletter…November '17
In all of life's business what a pleasure it is to take time out and walk…
Getting out and about in our green spaces has been proven to be a significant way of healing the body, the mind and the spirit.
As the leaves fall, so can our worries…
Walking by the canal side one early evening to find some peace and quiet I experienced real tranquillity – a duck or two on the water, the sound of a distant tractor, the bird's singing their final songs of the day encouraging the night to draw in…
As the sun began to set in the crimson sky I sat on the bench near the lock and as the peace flowed into my heart I recalled the words of a hymn written by John Greenleaf Whittier:
Drop thy still dews of quietness
Till all our strivings cease,
Take from our souls the strain and stress
And let our ordered lives confess
The beauty of thy peace…
 "Peace I leave with you, my peace I give you. I do not give to you as the world gives. Do not let your hearts be troubled and do not be afraid" said Jesus,
The Everlasting Prince of Peace….
Our greatest need is peace, a life of wholeness, security and meaning – the world can offer only a vain hope of peace but the Spirit of God and the knowledge of his word brings an inner peace that surpasses all our understanding and is truly beautiful…
Yours,
Veronica. x
1874total visits,3visits today