Vicar's Letters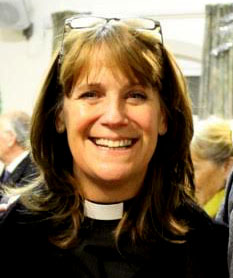 Parish Newsletter July…
Mahatma Ghandi had many thoughts about life well worth sharing. 'The difference between what we do and what we are capable of doing,' he once pointed out, 'would suffice to solve most of the world's problems.'
Now, you and I might not make much of an impact on the world's problems, but if we truly did all we were capable of we could make a marked difference to our own situation and those of the people around us.
Our three parishes have been selected to be a part of something exciting within the Church of England, a new initiative that aims 'to set God's people free'.
The Church has always been a 'gathered' body of believers, meeting weekly to give thanks, praise and worship to God. But we are also a 'sent' body of believers whom Jesus commands to 'go out into the world'…the two lie hand in hand for it is when we are 'gathered' that we are nurtured and inspired in our 'sending…'
We meet together on a Sunday but what about Monday to Saturday! 'Setting God's people free' encourages us to think about how you and I can work together. Each and everyone of us has abilities and gifts of great value and together, community and church alike, we can begin to make a real difference…
This is already happening within our parishes to an extent, people are offering their time and skills to help each other and the communities in which they live. But imagine actually sharing our thoughts, motives and ideas and pooling those skills and abilities more cohesively?
My time here so far has shown me that within each community lies a wealth of interesting and gifted people…artists, cleaners, accountants, musicians, gardeners, nurses, teachers and many more – those both retired and still working.
Have you something to offer…? This is no new idea of course; St. Peter writes in a letter to his community      'Each of you should use whatever gift you have received to serve others, as faithful stewards of God's grace in it's various forms'.
We might not be able to change the world – yet…but step by step and hand in hand we could impact the lives of many…
Have a wonderful Summer…
Veronica. x
2719total visits,4visits today