Vicar's Letters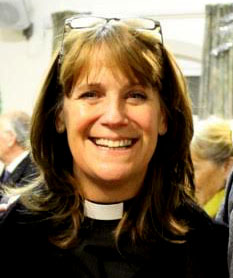 Parish Newsletter – March 2018
Our Father in heaven… (Matt 6: 9)
We're a couple of weeks into the season of Lent and for many of us it has been testing time for one reason or another. For 40 days and 40 nights Jesus was in the desert being tested by the devil, and boy does he know how to test…he knows exactly how to play with our emotions, needs and wants. He tried to seduce Jesus using food, money and power as the source to weaken him but Jesus stood firm in God's word and threw everything back at him.
Our Lent Course this year at St. Chad's is underway and you're not too late to come along and benefit from the wise words of our friend Rev Mike Rogers as he leads us through the power of prayer and especially The Lord's Prayer…
Prayer is amazing! We can talk to the Creator of the universe just as easily as we can talk to anyone. Jesus taught his friends to pray and he began by helping them understand God in a way that was new for them; as a truly loving Dad or Abba in their language.
Author Max Lucado writes:
'Once, while visiting Israel, I found myself behind a Jewish family, a Father and his three little girls. The youngest fell a few steps behind and couldn't see him. "Abba!" she called. He stopped and immediately extended his hand and she took it. They stopped at a busy street and he gently pulled her away from the curb, when the signal changed he led her and her sisters over the busy road. While crossing he reached down and swept her up into his arms and they continued their journey together.'
Who'll take our hand when we are weak? Who'll guide us through the hectic streets of life? Who'll swing us into his arms and carry us home?
God, our loving Dad, our Abba…that's who…
Yours as ever
Veronica.
(with thanks to Bob Gass – UCB)
2179total visits,5visits today