Whitewell Harvest Festival
On Sunday 30th August, in excess of 20 parishioners congregated outdoors in the car park of St Mary's Church for an outdoor, socially distanced Harvest Festival.
The service was led by Jeremy Hunns and Carolyn Wort.  Appropriately, combine harvesters could be heard working in the fields around us, as poor weather in August meant that all was not yet "safely garnered in".  The congregation expressed their thanks to Carolyn & Phil Wort, and to Selena Godsal for turning the car park into a suitable place of worship.  As we were unable to hold our traditional Harvest Supper this year, we had a picnic in the car park after the service instead, which was the first time that some members of our community had met face to face since March.  The weather thankfully provided sunshine for this joyous occasion, even if there was already an autumnal chill to the air.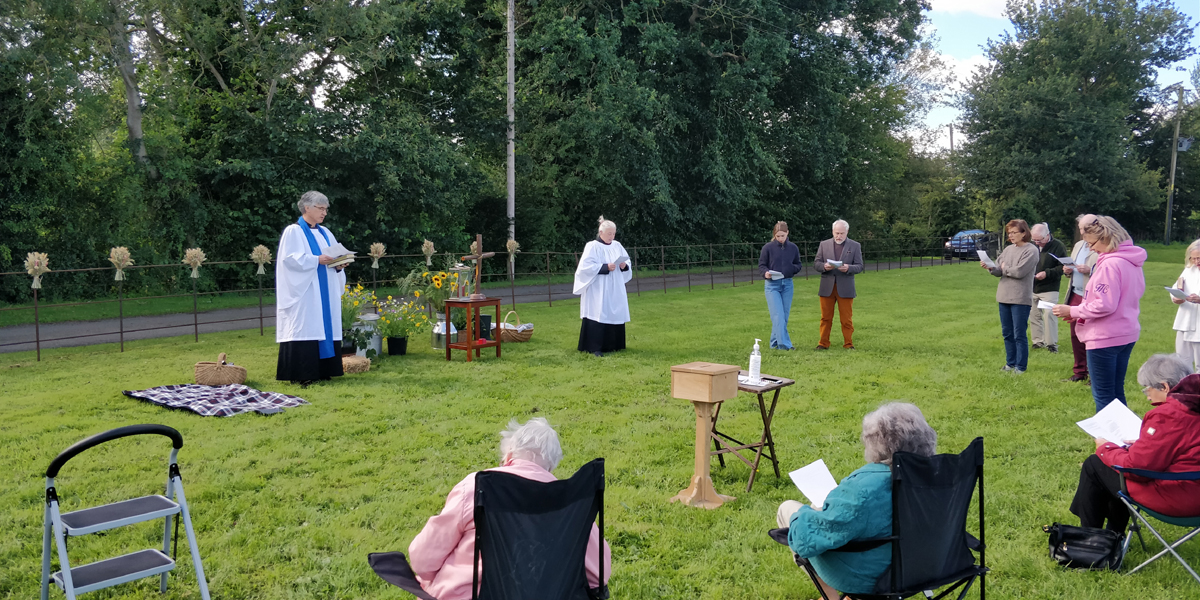 383total visits,2visits today