Sunday 22nd May saw the observance of Rogation Sunday at Whitewell, at which the entire congregation went outside while Veronica blessed the crops in the fields adjoining the churchyard.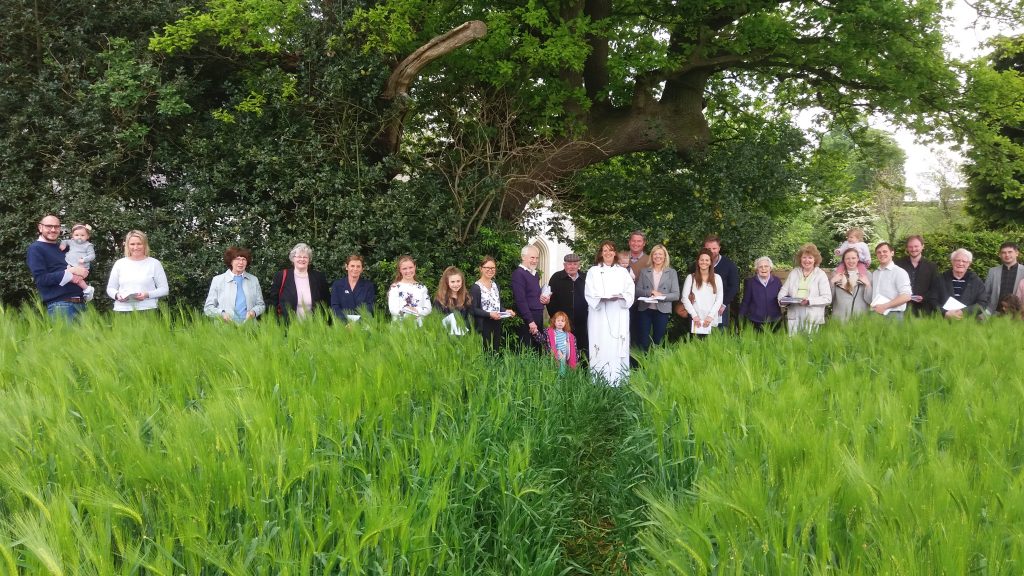 Rogation is traditionally observed in the days just before Ascension day and of course is very important in a rural community like ours. The Christian major rogation replaced a pagan Roman procession known as Robigalia, at which a dog was sacrificed to propitiate Robigus, the deity of agricultural disease. The practitioners observing Robigalia asked Robigus for protection of their crops from wheat rust.
A common feature of Rogation days in former times was the ceremony of beating the bounds, in which a procession of parishioners, led by the minister and churchwardens, would proceed around the boundary of their parish and pray for its protection in the forthcoming year.  Now there's a thought for another year ….